Dear ACN,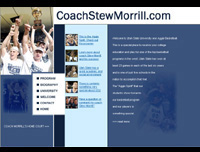 I wanted to let you know how much we have enjoyed being involved with the All Coach Network.

It has been such a useful tool for our recruiting, especially with our out of state prospects. It lets us pass on information regarding our program to kids and their families within minutes of talking to them on the phone.

We will always be involved with the network as long as I am at Utah State.

Thanks so much for your hard work.


Sincerely,



Stew Morrill
Head Coach

- - - - - - - - - - - - - - - - - - - - - - - - - - - - - - - - - - - - - - - - - - - - - - - - - - - - - - - - - - - -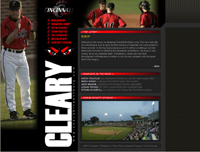 AllCoachNetwork.com was created for one simple reason --- To provide coaches with a very affordable web solution.

Over the past few years more and more coaches have pursued the World Wide Web as a means in which to further promote their respective programs and their individual careers. From gaining an advantage in recruiting to bringing more attention to their team's success, coaches have found the Internet to be a powerful industry tool.

However the costs have kept many high school and college coaches from pursuing the Internet as a means of promotion.

Thus CollegeInsider.com, in association with the National Association of Basketball Coaches, have created AllCoachNetwork.com, which is open to all coaches at all levels.

The AllCoachNetwork.com team has over 25 years of experience in web hosting, web design and content creation. A division of CollegeInsider.com, ACN is an online community dedicated emphasizing the positive aspects of sports.


ABOUT COLLEGEINSIDER.COM, INC.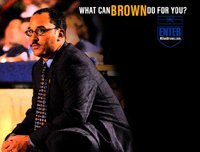 Founded by Joe Dwyer and Angela Lento, CollegeInsider.com, Inc. was originally established in 1995 as a regional newsletter. The product became an online presence in 1996, with college coaches taking active participation in 1997.

CI has developed an implemented unique and creative content like "Coach Columns," "The Mid-Major Top 25" © and "The Runway to the Fashionable Four" ©.

"The Mid-Major Top 25" is now in its sixth year of existence and, with 31 division coaches on the voting panel, is regarded nationally as the measuring stick for programs outside of the traditional power conferences.

"The Runway to the Fashionable Four" has become a national phenomenon, having been featured on ESPN and Fox Sports, as well as countless newspapers across the country. It is now in its eighth year of existence and continues to grow.

The "Coach Column" feature has become one of the staples of CollegeInsider.com, with active participation from coaches across the country. Such features as "Rants & Raves," "Perspectives" "5-on-5", "The VERY Round Table" and "Remembrance" have become fan favorites.

In the past few years CI has been transformed into a combination online-magazine and forum for collegiate basketball coaches, with a focus on the human-interest side of the sport.

Since its inception, CollegeInsider.com, Inc. has worked with such entities as ACSSports.com, Basketball Times, CBS SportsLine.com and FoxSports.com. And CI continues to have a strong working relationship with the National Association of Basketball Coaches.

In January of 2004, CollegeInsider.com and the NABC created AllCoachNetwork.com and The Coach Connection.


MEMBER BENEFITS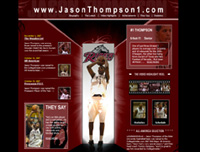 Over the past few years, major media outlets have dictated the way in which college sports have been delivered to the public. Despite the many positives that are college athletics, the focus has been put on the negative, which has depicted coaches in a bad light. AllCoachNetwork.com will bring the positives back to the forefront.

Your website can also be used to advertise and support your efforts in the following areas:

* Recruiting

* Career Building Uses (Resume and career information)

* Positions on issues important to your profession and sport

* Summer Camp Advertising and Registration

* Charitable and Foundation Activities

* Fan Interaction

* Special Announcements

* And MUCH MORE


WHY JOIN ALL COACH NETWORK?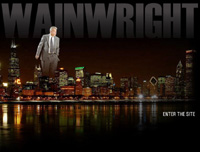 In my opinion, the Creation of AllCoachNetwork.com is an essential asset for ALL COACHES, regardless of sport. Not only is the concept great and the costs ridiculously low, but the AllCoachNetwork.com team has our best interests in mind.

As coaches, we have no stronger allies than Joe Dwyer and Angela Lento. They are both people of great character, uncompromising values and tremendous integrity. For nearly ten years, they have spearheaded an effort to re-focus on the positive aspects of the game.

We need to continue to explore more ways in which we can work with Joe and Angela and I cannot impress upon all of you enough to sign up for AllCoachNetwork.com. The costs are low and the benefits are extremely high.

Take a moment to contact Joe, as he can further expand on all of the advantages and he will also gladly explain to you why Barry Bonds is the greatest player to ever set foot on a baseball diamond.

As coaches, we couldn't find better people to work with than Joe, Angela and the AllCoachNetwork.com team.



Sincerely,
Jim Haney
Executive Director
National Association of Basketball Coaches