Dear Coaches,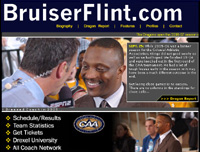 In a word -- Unbelievable.

There is really no other way to describe what collegeinsider.com and the National Association of Basketball Coaches have created.

For some, having their own personal website would seem like a waste of time, but that could not be farther from the truth. Having your own website gives you the freedom to add a more personal touch that may not otherwise be available through your institution. In essence, it gives you the ability to perfectly compliment what you already have through your athletic department website.

Most importantly is that you don't have to do any of the actual updating. You don't have to learn HTML or master some website tool. If you know how to use email then you are all set. All you need to do is email updates for your website to the AllCoachNetwork.com support team and they do the rest.

Nothing could be easier.

I know Joe Dwyer and Angela Lento personally so I can tell you, without reservation, that you won't be disappointed. But don't take my word. Sign up today and find out just how great AllCoachNetwork.com is for coaches.


Sincerely,

James Flint

Bruiser Flint
Head Men's Basketball Coach
Drexel University

- - - - - - - - - - - - - - - - - - - - - - - - - - - - - - - - - - - - - - - - - - - - - - - - - - - - - - - - - - - -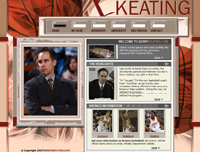 What are my payment options?

You can by check/money order or you have the option to pay via credit card, using our secure online payment center.

Is there an additional monthly cost to host my website?

There is no additional web hosting charge. Many companies bill per month, depending on the dynamics of the website and bandwidth. With AllCoachNetwork.com, there are no hidden fees or additional monthly charges.

Will I be charged for excessive bandwidth?

No. You are not charged for the number of visitors to your site or the number of page views. You are also not charge for the number of images, graphics, video or audio files contained within your website.

How often can I have my website updated?

Your site can be updated as often as you would like. Scheduling is a very important element in maintaining the sites within AllCoachNetwork.com. For example: if you want to post results for your summer camp, we simply ask that you provide us with a schedule in advance. However, we understand that some things simply cannot be scheduled so the ACN team is very flexible in order to accommodate.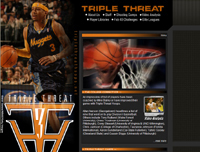 If a local business or sponsor would like to advertise, can I have their banner ads placed on my website?

Yes. We will work with you in order to provide your advertiser with maximum exposure.

What are the financial splits if I produce the sponsor?

You keep all 100% of the revenue. There may be a one-time cost involved in setting this up, but it would be free.

Some web hosting services charge for each link or banner ad. Does ACN have such a policy?

No. We actually encourage you to link to your school, as well as your athletic department website.

Can my school or athletic site link to my personal website?

That would be up to your member institution. Some athletic departments regularly promote the existence of their coach's official web presence. That would depend on your school and/or athletic department policies.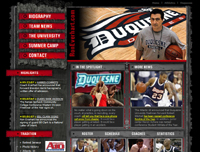 Can I sell products, such as books, videotapes, etc?

Yes and you would keep 100% of the revenue generated.

Can I have a subscription-based newsletter or password protected member's area?

Yes and you would keep 100% of such revenues generated. There would be a one-time cost involved in setting up such features. The price would be depend on the extent of the project.

Can I have people register for my sports camps?

Yes and we can set up the registration form so that those interested can make a direct payment (via credit card) to you.

Can I use my website for non-sport related purposes?

Yes. It is your web presence so you can use it to promote speaking engagements and any reasonable non-sport related item.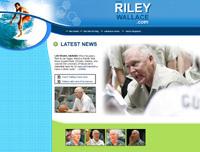 Can I leave AllCoachNetwork.com at anytime?

All package prices are based on a three-year commitment. You can only be released from that three-year commitment with consent of CollegeInsider.com. Valid reasons for leaving, prior to the end of the third year, would include losing your job or leaving the profession.

Can I take the website created and leave AllCoachNetwork.com?

No. CollegeInsider.com retains the rights to all design aspects of the sites created.

Do I have the ability to upgrade my web package after one year?

You have the option to upgrade at anytime.

Are the additional charges if I upgrade?

You would be responsible for paying the difference.

What would it cost if I wanted to make numerous design changes or simply overhaul the site, after a period of time?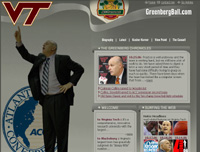 It would depend on the extent of the changes. We would provide you with a price quote for any re-design or site transformations. Since every coach has different needs and wants, each case would be addressed on an individual basis.

If my team is part of postseason, I may not have as much time to produce content. Won't this adversely effect my website?

Yes, but we understand the time constraints and will work closely with you so that your site maintains a level of credibility. We will make best efforts to help you in producing content and maximizing exposure for your site. In the interest of being fair, Gold Package members would receive preference over Silver Package members and Silver over Bronze.

How do I get my own domain name?

We setup a domain name for you FREE, when you register for any of the four website packages.