Dear Coaches,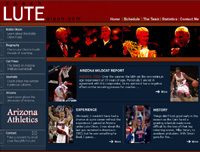 As some of you might be aware, working with Arizona Cancer Center, we have established the Bobbi Olson Endowment. It's been a lengthy process, getting everything in order, and major driving forces behind the national publicity are Joe Dwyer, Angela Lento and CollegeInsider.com. Long before AllCoachNetwork.com came into existence, Joe and Angela began the process of assisting me in doing anything possible to further the establishment of the Bobbi Olson Endowment.
My website CoachLuteOlson.com, which is part of AllCoachNetwork.com, was created primarily to promote the Bobbi Olson Endowment, but Joe and Angela have done a wonderful job of adding so many other great feature areas. Their idea was simple, if there is a lot of "different" information, it will attract a lot of visitors and they will become familiar with the Bobbi Olson Endowment. Not being a web-savvy individual, I gave them free reign to create what they thought was best. Having worked with Joe and Angela for nearly ten years I knew that they would do a fine job, but I had no idea that it would turn out so well.

Over the past couple of years Joe and Angela have gone well beyond the "extra mile" to make sure that the Bobbi Olson Endowment had a significant presence on the World Wide Web. I cannot tell you how many times Joe and Angela have called me, expressing their frustration that more was not being done by other parties. It's a credit to Joe to Angela that they persisted in this process and it's why AllCoachNetwork.com is going to be the model for all others to follow.

The benefits of AllCoachNetwork.com are numerous. Every member has a different vision and a different set of needs, but I am sure all would agree that Joe and Angela have done an outstanding job of making sure that every member has a great website.

Whether you have had a serious interest or simply a passing interest in joining AllCoachNetwork.com, I would highly recommend that you find some time to contact Joe and Angela to learn more. Coach Wilson pointed out that we are fortunate as coaches to have people who have our best intentions in mind. I would take that a step further. They have made our sport better.

Joining AllCoachNetwork.com should be a priority for all coaches.


Cordially,

Lute Olson
Member of the Basketball Hall of Fame
- - - - - - - - - - - - - - - - - - - - - - - - - - - - - - - - - - - - - - - - - - - - - - - - - - - - - - - - - - - -
Dear Fellow Coaches,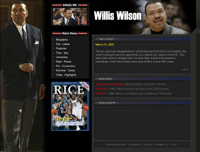 Many of you are already aware that our organization is working closely with CollegeInsider.com to provide all of us with some very useful and necessary tools.

Over the past few years' coaches -- including myself -- have communicated to the NABC and CollegeInsider.com things that we would like to see made available to us and both parties have worked with us to meet those requests. The result is the creation of AllCoachNetwork.com. For the individual it has provided an essential tool, which can be used to address countless needs. In the bigger picture, AllCoachNetwork.com is part of the solution for our organization.

We are fortunate in that CollegeInsider.com listened to all of our needs and not just the needs of a select few. They have tailored an online community that fits the needs of everyone. More importantly, they have not remained status quo. AllCoachNetwork.com has continued to evolve, taking into consideration the ever-changing landscape of our profession.

I have worked closely with both Joe Dwyer and Angela Lento for nearly ten years and I echo the thoughts of countless others when I say that we are extremely fortunate as coaches to have them working hand-in-hand with us for the betterment of the coaching profession.

I became a member of AllCoachNetwork.com because I knew that both Joe and Angela would provide me with a product superior to all others. But even I underestimated just how good the product would be. I could speak at length about their commitment to ensure that each site within the network functions at the highest level and I have spoken with other members of AllCoachNetwork.com who have echoed the same thoughts.

I would highly recommend that you take a moment to look at AllCoachNetwork.com and all the websites that they have created for coaches, including CoachWillisWilson.com. Furthermore, it is well worth taking five or ten minutes out of your day to contact Joe and Angela directly -- at (781) 255-1894 -- to learn more about AllCoachNetwork.com and its' many benefits.

The National Association of Basketball Coaches and CollegeInsider.com are committed to making AllCoachNetwork.com part of the solution for coaches everywhere.


Sincerely,

Willis Wilson
Head Men's Basketball Coach
Texas A&M Corpus Christi
- - - - - - - - - - - - - - - - - - - - - - - - - - - - - - - - - - - - - - - - - - - - - - - - - - - - - - - - - - - -
Dear Coaches,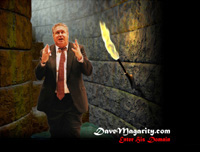 By now most of you have probably been made aware of the fact that CollegeInsider.com and the NABC have joined forces to create what I firmly believe will be a very valuable resource for all coaches -- AllCoachNetwork.com. This is a great resource for coaches of Baseball, Basketball, Football, Hockey, Softball, Soccer and other sports as well.

In the past I have been very outspoken in regards to CollegeInsider.com being more involved with our organization to further the betterment of college coaches. Now our member organization and CollegeInsider.com are working hand-in-hand to continue the development of a unique network, which will help us in countless ways.

I can speak personally as to the creditability, passion and drive that is CollegeInsider.com. For nearly a decade, Joe Dwyer and Angela Lento have continued to display a loyalty to the coaching fraternity, which is rare if not completely lacking in the sports media industry today. In my opinion, Joe and Angela have done more for college coaches than anyone.

Their dedication, character and unwillingness to compromise their ethics is refreshing in an industry loaded with those in search of personal gain. While countless others have befriended coaches only to later exploit us for personal gain, Joe and Angela can only be described as true friends to the fraternity.

There is a perception that only some of the high profile coaches would actually have a need for their own official website, but I disagree. From promotion of summer camps, recruiting values and having an official forum to express our thoughts and opinions is invaluable.

And while I am no longer in the coaching profession, I have still signed on with All Coach Network. Having a presence on the World Wide Web can offer many possibilities for both the present and the future.

All Coach Network may have been created for collegiate basketball coaches, but it is something that ALL COACHES should join.


Sincerely,

David Magarity
Head Women's Basketball Coach
United State Military Academy
- - - - - - - - - - - - - - - - - - - - - - - - - - - - - - - - - - - - - - - - - - - - - - - - - - - - - - - - - - - -
Dear Coaches,


When I e-mailed Joe and told him that I wanted to be the first women's coach to have a website with AllCoachNetwork.com, he immediately responded to my request. Ever since that day Joe has been quick to get me involved in so many of the wonderful things that All Coach Network is undertaking.

My website (CoachDeeStokes.com) has done wonders for me on the recruiting front. I ask each of our recruits to go on, peruse it, and fill out the questionnaire. So far, I have gotten an unbelievable response.

As a woman, I change my mind a lot (you guys should like that one), and I am also very conscientious about what is on my site. With that being said, Joe is quick to update my site as soon as I give him the details.

My site is very unique to me as the other sites are unique to the particular coach. That is what makes AllCoachNetwork.com so good.

I appreciate my relationship with Joe and All Coach Network and I hope to have a longstanding one.

You guys are the best!


Dee Stokes
Former Head Women's Basketball Coach
- - - - - - - - - - - - - - - - - - - - - - - - - - - - - - - - - - - - - - - - - - - - - - - - - - - - - - - - - - - -
Dear Fellow Coaches,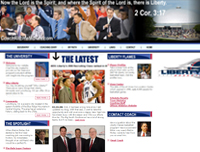 Being involved with All Coach Network has truly been a blessing. Joe Dwyer and Angela Lento have a tremendous expertise on the inner workings of the coaching profession. Their efforts in the college basketball profession have been far reaching and All Coach Network is a big part of that.

I speak for a lot of coaches when I say that Joe and Angela really have the pulse of our profession. Their ability to combine that insight with a tremendous knowledge of the World Wide Web puts them in a class by themselves.

A lot of companies may claim to have our best interests, but Joe, Angela and the National Association of Basketball Coaches actually deliver.

I highly recommend All Coach Network to all coaches. You may not think that you need a website, but I can tell you that the benefits of having a website are not realized until you join All Coach Network.

All Coach Network is something that every coach should be involved with.


God Bless,

Ritchie McKay
Assistant Men's Basketball Coach
University of Virginia
- - - - - - - - - - - - - - - - - - - - - - - - - - - - - - - - - - - - - - - - - - - - - - - - - - - - - - - - - - - -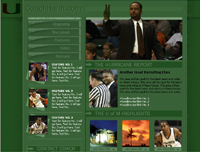 "Joe and Angela have opened new lines of communication between coaches and the public and have helped me to establish a web presence that is essential for coaches today. Having a website allows me to stay in contact with students, fans, alumni, and anyone else who may be interested in learning more about our program. I'm looking forward to working with AllCoachNetwork.com for many years to come."

FRANK HAITH
University of Missouri
"All Coach Network is phenomenal. It provides us with a forum to promote the things we want to promote. The coaching fraternity has long been the target of media scrutiny and we are all too often at the mercy of journalists. All Coach Network provides us with a medium in which we can express our points and provide insight into our programs without the editorial slant. I have known Joe and Angela for many years so, for me, joining All Coach Network was a no-brainer."

GREG KAMPE
Oakland University


"The collaboration between collegeinsider.com, AllCoachNetwork.com and the NABC has been a great move. Having a web presence that is professional and conveys the message I want would not be possible without the work of Angela Lento and Joe Dwyer. Their commitment and level of support is incredible. The service they provide and their ability to respond to ideas, questions, or to make suggestions in prompt fashion makes what I do very easy. Today's fans, alums, and recruits want web access to your program. The All Coach Network enables me to provide a top-flight product that informs and educates. It's amazing how well received it is."
JOHN THOMPSON
University of North Carolina Wesleyan

"Outstanding. That is best way to describe the service and commitment of Joe and Angela. I have received countless compliments on the look and content of my website, from the people here at Virginia Tech, which are both a credit to Joe and Angela. They are the best."

SETH GREENBERG
Former Division I Head Coach


"As coaches we are very fortunate to have people like Angela and Joe working with us. They have always done a tremendous job of bringing the positive to the forefront. Their only agenda is to promote all that is good about our game and AllCoachNetwork.com is just another example of this. Every coach should gain membership in AllCoachNetwork.com."

BRUCE PEARL
Former Division I Head Coach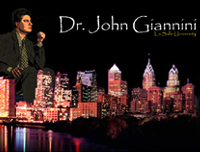 "CollegeInsider.com has a long history of new and innovative ideas and AllCoachNetwork.com may be the most unique. Angela and Joe have great attention to detail and are committed to making sure that every member is completely satisfied with their web presence. There are dozens of reasons why becoming a member makes sense, but one of the biggest is the cost -- It's a tremendous bargain. But more important then the ridiculously low prices are the people that are doing the work. Both Angela and Joe are wonderful and committed individuals. I echo the sentiments of many when I say that few have done more for our profession then Angela, Joe and the people at CollegeInsider.com."

JOHN GIANNINI
La Salle University


"Joe and Angela have done a great job of making sure that my website is the best it can possibly be. They have truly gone the extra mile, which is something that coaches at the mid-major level are not always accustom too."

MILAN BROWN
Holy Cross


"Having worked with Joe Dwyer and Angela Lento for many years, I was excited about having them design and maintain my official website. But I had no idea just how good the product would be. Keeping it updated is much easier than I imagined and the costs involved are a fraction of what you would pay elsewhere."

BARRY COLLIER
Butler University


"It has been a real pleasure working with Angela and Joe and the AllCoachNetwork.com. They do a great job of keeping my website updated. The best part of it for me is to be able to refer people to the site and know that it will answer all of their questions, it will show them how to get in touch with their local organ donor network, and most importantly, to able to download an organ donor card, right from my website. When we set out to do this, I gave them some ideas, and they took them and ran with them and came up with a website that was everything that I was looking for."

TREY SCHWAB
Former Assistant Marquette University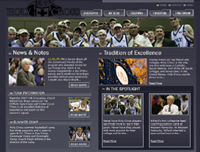 "AllCoachNetwork.com is a great site for coaches and fans. It gives coaches a professional venue to educate the fans about their schools and their programs and an opportunity to give the fans better insight into the program and those issues that are important to college basketball."

RALPH WILLARD
University of Louisville


"It has been an absolute joy to work with the All Coach Network. The website has been a great success in helping promote our basketball activities. Our students, fans, alumni, and college colleges have to opportunity to follow us throughout the regular season and into the summer. Parents also have a chance to register for our summer basketball camp and help with our fundraising activities. We also get an opportunity to link student athletes to various NCAA related web locations such as SAT and ACT testing dates and links to the Clearinghouse to assist them. Hey, I even get to write a column. As a high school coach it is vital to maintain contact with the community as a whole and the All Coach Network has been truly first class all the way."

KEITH ADAMS
Hood College


"The NABC was smart to enlist the services of Joe and Angela to spearhead this project. ACN is a helpful tool for all coaches in promoting their respective programs. I have heard nothing but positive feedback from all coaches that are involved."

BOB MARLIN
University of Louisiaiana-Lafayette


"Joe and Angela have always done a terrific job with every project that they taken on so it should come as no surprise that they have created another great device for coaches. All Coach Network is a must for any coach."

DON HARNUM
Rider University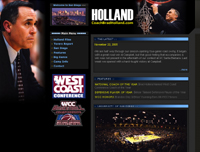 "There's no doubt in my mind that having my own Web site through AllCoachNetwork.com will be a valuable marketing tool for our college basketball program. Our recruits and our fans will have access to insightful information on our program and constant updates on our team and the current season. I look forward to the many ways this site will benefit us by promoting our program in a unique way. Joe and Angela are not media people, but rather public relations representatives for coaches."

BRAD HOLLAND
Former Division I Head Coach


"I have had nothing but positive interaction from the AllCoachnetwork.com family. Joe and Angela have done a fantastic job of making our program accessible to our recruits and the general public. The website they created for us is of the highest quality and first class. What's remarkable is how they were able to tailor it to fit our specific needs and my personality. It's wonderful to work with a company who understands our needs as coaches and the audience we are trying to target. AllCoachNetwork.com has made our basketball program better, and for that, we are grateful."

SHIMMY GRAY
University of Nebraska


"When I first heard about AllCoachNetwork, through the National Association of Basketball Coaches, I thought it was a good concept, but not something that would interest me. When I learned that Joe Dwyer and Angela Lento were overseeing the project I immediately became a member. Having your own personal website is almost a must for every coach. Having your own site gives you an opportunity to enhance and build on what is already being provided by your respective institutions. The benefits of having CoachSamuels.com are endless. AllCoachNetwork is made great by the simple fact that Joe, Angela and the people at CollegeInsider.com are the driving force behind it."

BYRON SAMUELS
Former Division I Head Coach


"AllCoachNetwork.com has given our basketball program and our university wonderful exposure. There is very little information provided to the general public about a program like ours and Angela and Joe provide us an opportunity to let people know about our university and everything that goes on within our basketball program. My website has been a tremendous tool for recruiting as well as a great place for our own players to receive attention that they may not receive otherwise. Keep up the great work."

BOBBY CHAMPAGNE
University of North Alabama